How Do I Find My Florida Deed?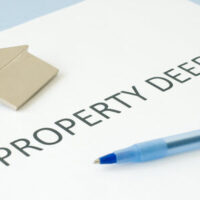 If you are buying, selling, refinancing a home, or are experiencing a conflict in ownership or land rights, you may need access to the deed to your home or property. This can be a real point of panic for many people, who fear they may have lost or misplaced their deed.
In Florida, purchases of property are often assisted by title insurance agencies. Before closing on the home or property, the title insurance agency will generally send the soon-to-be owners information about the property's taxes and that will appear in the final title policy. Generally, the title insurance agency will follow this up 21-60 days after closing with a finalized owner's title policy and a copy of the deed that was recorded. But what happens if you lose that deed, or if it wasn't even properly filed to begin with?
Follow the steps below to ensure that your deed is properly on file. If you are unable to locate it in the databases below, it's a good idea to seek qualified legal assistance as soon as possible.
Public Records Search
The good news is that if you lost a deed in Florida, it was probably just a copy. That's because in Florida, all original deeds are kept with the registrar of the county in which the property is located. It's no coincidence that you are not required to present the original deed for any legal purpose; the copy will be sufficient.
In order to access a copy of the original deed, you need only conduct a public records search of the applicable county. Each county in Florida has a public records website where you can conduct a search. You can use the search filters to narrow the results to deeds, and further filter by grantor/grantee, date of issuance, and other criteria (note that the dates must be exact, not approximate, in order to return accurate results). Deeds can either be downloaded and printed directly from these websites, or the website will provide instructions on how to request a copy of the deed via mail.
Property Appraisers Websites
Many Florida counties also have property appraisers' websites. These allow you to search for the deed as well, but allow you to use more general information, like the address, property ID, or other criteria. Many of the homes listed contain a downloadable and printable deed, as well as a deed history with purchase and transfer information for the property.
Errors in Filing Deeds
When you purchase a home, the title or escrow agent is generally responsible for filing the deed with the appropriate county within a reasonable period of time after closing (usually anywhere from 2 weeks – 3 months afterwards). This process is known as "recording" the deed. However, the process is not foolproof, and, in fact, a lot can go wrong. For instance, in many cases the agents forget to file the deed, or, the title or escrow insurance agency way go out of business, leaving the task unfinished. In some cases, counties even fail to record deeds that have been properly submitted. For this reason, it's critical to ensure that your deed is on file and has been correctly recorded, even if you don't require it for a pressing legal matter.
Talk to an Experienced Florida Estates Lawyer
If you are facing a legal or ownership issue with regard to your home or property, the West Palm Beach real estate attorneys at the Law Offices of Larry E. Bray are here to help. Schedule a consultation today, and find out how we can best support you.