Home
>
Blog
>
Probate
>
Addressing Disputes Between Beneficiaries and an Administrator in a Florida Probate
Addressing Disputes Between Beneficiaries and an Administrator in a Florida Probate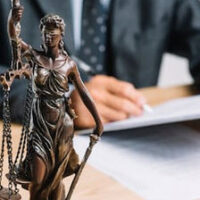 Disputes over a will are not uncommon in Florida. As disputes continue to rise, it becomes more important to understand how the probate process works and how to address disputes between beneficiaries. The personal representative (sometimes referred to as an executor, or administrator) of the estate, is the person who will be formally in charge of administering and managing the estate in good faith. Disputes can arise between beneficiaries or even a beneficiary and the personal representative.
Types of Estate Disputes
There are several types of disputes that are fairly common in estate probate proceedings. These include:
Failure to Provide Accounting: Beneficiaries are entitled to get accurate and regular information that details how an personal representative is handling the estate. This could be an accounting once the six-month mark has passed since probate started and then again once a final accounting is ready to be completed. If the personal representative doesn't provide this information, the beneficiaries can claim that the administrator failed to provide accounting.

Breach of Fiduciary Duty: A personal representative has a legal duty to handle the estate in the best interest of the beneficiaries. He or she has a responsibility to get the assets, pay any debts owed by the estate, and then distribute the remaining assets to the beneficiaries. It is their job to ensure the estate is handled with very little loss to the assets and is finalized in a reasonable amount of time. Failure to do so can result in breaching their fiduciary duty.

Wrongful Interference with Inheritance: No one can interfere with someone's else right to receive assets legitimately left to them by a loved one. Inheritance can be anything from bank account funds to life insurance policies. If someone has no legal justification or standing and interferes by engaging in deceitful behavior, it's illegal. In Florida this is called tortious interference with an expectancy of inheritance.

Self-Dealing: Along with the responsibility of acting in a beneficiary's best interests, a personal representative cannot use assets from the estate for their own benefit. They cannot borrow money from the estate without interest, move into a property belonging to the estate without paying rent, or pay their own personal expenses using money from the estate assets.
Retaining a Florida Probate Attorney
If there is a need to litigate due to a dispute in a probate, you will need to be thoroughly organized and prepared. There is no middle ground when it comes to probate litigation. It's imperative to retain a skilled Florida probate attorney when you are facing a dispute as these can be extremely complex and take a long time to resolve. In addition, there may situations where it's more beneficial to consider mediation as well.
At the Law Offices of Larry E. Bray, we've been practicing law for over 30 years. We specialize in probate administration, estate planning, wills, trusts, and more. If you need help with estate planning, need to draft a will, or require assistance with resolving a probate dispute, let us help you. Contact our office at 561-571-8970 to schedule a consultation.
https://www.braylawoffices.com/florida-probate-process-when-to-serve-a-creditor-rather-than-publish-a-notice/