Florida Law Protects Disinherited Spouses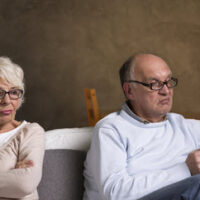 Through your will, you may try to explicitly disinherit your spouse. This is something you may choose to do if your marriage has broken down, yet you and your spouse have chosen to remain legally married for a variety of reasons. It is also something you can attempt to do while you and your spouse are pursuing a divorce. However, disinheriting a spouse in Florida is difficult as the state has protections in place for disinherited spouses.
To discuss how to disinherit a spouse completely or to learn how to overcome such a provision in a will, contact an experienced Florida probate attorney today.
When You May Disinherit your Spouse
Florida makes it extremely difficult to leave nothing to your spouse after your passing. You cannot simply leave your spouse out of the will or state that you intend to disinherit them. Instead, Florida law requires that your spouse lawfully agree to receive nothing after you pass away through a valid prenuptial or postnuptial agreement. If you wish for one of these agreements to be upheld after your death, make sure to work with an experienced lawyer and that your spouse is also represented. Your family could be in for a long legal battle after your death if there is any grey area regarding the validity of a prenuptial or postnuptial agreement.
Florida's Elective Share
After you pass away, your spouse is entitled to either the property you left them in your will or their "elective share," based on Florida statute section 732.201. The elective share is 30 percent of the decedent's estate, including probate assets and most non-probate assets. Your spouse can seek whichever is greater, meaning they can seek the election so that a court performs the calculation. If the elective share is more than what you left your spouse in the will, then your spouse receives the elective share. If you left your spouse more than the elective share, they may still receive the property designated in the will. Ultimately, if you try to disinherit your spouse or leave them as little as possible, then they may request to receive their elective share of your estate.
To avoid this probate battle, your spouse would need to agree to receive less than their elective share in a prenuptial or postnuptial agreement.
Another way to mitigate the risk of your spouse receiving close to one-third of your estate is to remove property from the estate that would qualify in calculating the elective share. However, this does not mean simply enabling assets to bypass probate. Most non-probate assets are still counted when determining an elective share. For example, any property held in a revocable trust is included in your estate when determining the elective share, even though it would skip probate. However, if you place property in an irrevocable trust, it is not included in the estate. You could also make gifts of property you own outright and not jointly with your spouse during your life.
A Florida Probate Lawyer Can Help
If you wish to minimize how much your spouse may inherit after your death, then you should speak with an experienced probate attorney. Also, if you are a spouse who has been disinherited, it is essential you hire a probate attorney immediately. You have a limited period of time to file for your elective share.
Contact the Law Offices of Larry E. Bray, P.A. online to schedule a consultation. Our West Palm Beach legal team is eager to assist you today.
Resources:
leg.state.fl.us/statutes/index.cfm?App_mode=Display_Statute&Search_String=&URL=0700-0799/0732/Sections/0732.201.html
floridabar.org/news/tfb-journal/?durl=%2Fdivcom%2Fjn%2Fjnjournal01.nsf%2F8c9f13012b96736985256aa900624829%2F1fa262bb10f76228852581830069475e